LINE SHAPE TEXTURE: A Creative's Guide to Frame-Loom Weaving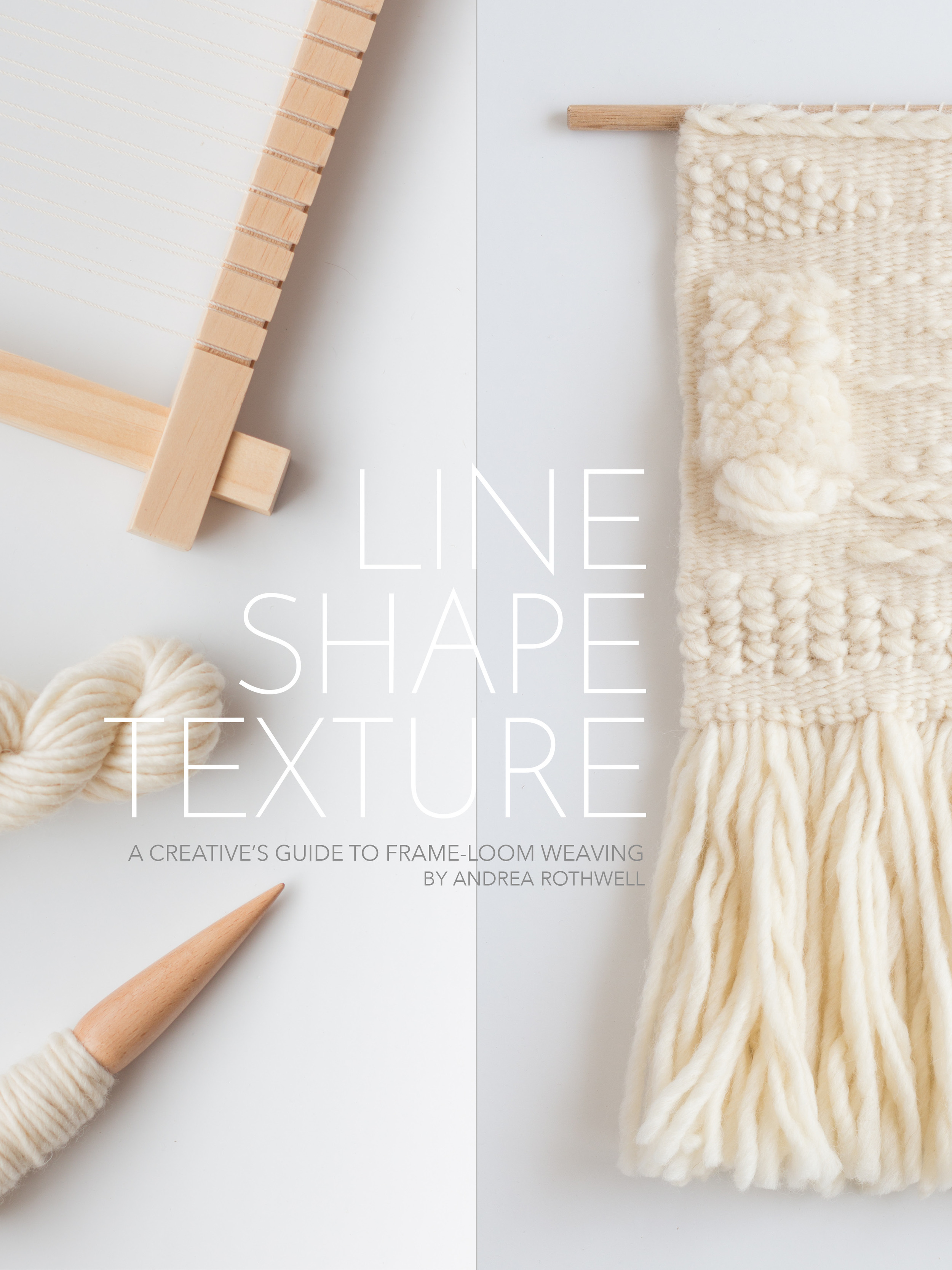 LINE SHAPE TEXTURE: A Creative's Guide to Frame-Loom Weaving
LINE SHAPE TEXTURE: A Creative's Guide to Frame-Loom Weaving introduces you to the language and technique of frame-loom weaving.
Foundation skills and key elements of woven design are presented together, giving you a thorough understanding of how woven pieces are formed.
It includes a step-by-step guide to the unique Loom & Spindle method of wall-hanging construction, one of the easiest methods for the beginner weaver to master.
This creative's guide will help give you the confidence to design and plan your own successful pieces and will quickly become your go to weaving reference.
SPECIFICATIONS
Conceived, designed and authored by Andrea Rothwell
First published in 2016 by Loom & Spindle, Melbourne, Australia.
Copyright © Andrea Rothwell 2016
ISBN: 978-0-646-95779-1
Pages: 62
File Format: PDF
File Size: 18.7Mb
NOTES FROM THE AUTHOR
"When I sat down to write this book my aim was to create a guide that would not only give you the foundation skills of frame-loom weaving but provide a framework in which you could express your creative self.
For this reason I haven't included projects, but instead provide discussion on how foundation skills can be varied through design and application. I've drawn on my own experiences and extensive weaving library to provide you with an accurate and authentic guide to frame-loom weaving. I hope by sharing this knowledge I can help you achieve creative freedom in your own woven pieces." Andrea Rothwell.
What Readers Are Saying